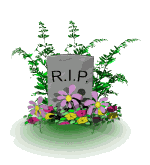 Please send me any Hembree related obituaries that you have and I will add them to this website.
Friends may think we have forgotten,

When at times they see us smile.

Little do they know the heart-aches,

That our smiles hide, all the while.

Beautiful memories are wonderful things,

That last 'til the longest day.

They never wear out, they never get lost,

And can never be given away.

To some you may be forgotten,

To others, a part of the past.

But to those who love you and lost you,

Your memory will always last.

This article concerns the murder of J. Frank Carlock - h/o Susan Louisa Hembree who was the d/o Joel Thomas Hembree and Sarah Marcum.
The following newspaper article was transcribed by Susan Cearlock Tilleman (STilleman@satx.rr.com) from a copy e-mailed to her by Lynda West Hahn (R1L1hahn@aol.com). The copy was apparently printed from microfilm, with some spellings difficult to decipher.

Source: "The Lockwood Luminary," Lockwood, Dade Co., MO, Oct. 10, 1930.

"Everton Man Killed

Frank Carlock, for years a prominant business man at Everton, Mo., was shot and killed by William 'Billy' Schmulbach, veteran merchant policeman of Picher, Okla., as Carlock stepped out of his drug store at Picher, Saturday morning.

Mr. Carlock for several years had been in business at Picher after selling out his interests at Everton, but his family still lives in the Dade county town, and he is widely known there.

No motive for the shooting at Pitcher [sic] was apparent. Spectators said no quarrel preceded it. Schmulcach [sic], who fired the fatal shot, has been tried twice for murder in Ottawa County, Okla., and was acquitted both times.

Mr. Carlock was about 50 years old. He was born and reared in the neighborhood of Everton and brought up his children there. His wife and mother, Mrs. Frances Carlock, live in Everton now.

He is survived by four children, Mrs. Frances Adamson, of Everton; Mrs. Marjorie Adamson, of Miller; Tarrant Carlock whose home is in Everton but who now is believed to be working upon a construction project near Lebanon, and a younger son, Frank, Jr., who is in school at Marshall, Mo. A brother, Henry Carlock, also lives in Everton."

Thomas Hembree 1924 - 1941
Click photo to enlarge


ISAAC McDANIEL HEMBREE ~ 1867 - 1956
Note: Isaac passed away 21 April 1956 at the age of 89 years, 2 months and 16 days.

ISAAC McDANIEL HEMBREE, son of BENJAMIN FRANKLIN HEMBREE (b. 1 May 1842; d. 15 June 1932) and JULIANN (PINKLEY) HEMBREE (b. 27 November 1841- d. 4 March 1925), was born 5 February 1867 (Isaac was born on the day his grandfather, JOHN HEMBREE, died). He was born in Dallas County, Missouri and was married to ADA SHARP in 1889. To this union three children were born: one died in infancy (Ada died soon afterwards). The survivors are: MYRTLE (HEMBREE) LEMONS of Los Angeles, California and BENJAMIN ROBERT HEMBREE of Springfield, Missouri. After Ada's death, he was married in 1894 to OVANDA WEEKS (my grandmother), who died in 1930. The children surviving from this marriage are: INEZ MAYE (HEMBREE) SHARP - BLAIR, IDA McKINLEY (HEMBREE) ALLMAN (my mother), both of Buffalo, Missouri; IDYLE MARIE (HEMBREE) BETHEL, ROY ALBERT HEMBREE, INA MAUDE (HEMBREE) ALDERSON, JAMES CHESTER HEMBREE, all of California; JULIANN (HEMBREE) BLACKWELL of Seminole, Oklahoma.

In 1932 he was married to ANN (HOOVER) HOWERTON who still survives. He leaves the above named and one sister, NANCY (HEMBREE) WEEKS of Conway, Missouri; one brother, HENRY HEMBREE of Commerce, Oklahoma; 22 grandchildren, 36 great grandchildren, and 4 great, great grandchildren and 4 stepchildren.

In 1940 he joined the Baptist Church in Conway and remained in that church. He said he was ready to go any time the Lord called him that he was at peace with God. He bore his long suffering with patience. He spent his entire life in Dallas County where he worked hard and helped rear his family.

Funeral services were held in the Baptist Church. Interment was in Mt. Pleasant Cemetery, southern Dallas County, under the direction of the Montgomery Funeral Home of Buffalo.

Obit courtesy of Tess Kurtz

talltmbr@positech.net

(Isaac McDaniel Hembree was her grandfather)

Lillie Mai (Spears) Hembree 1895-1970

Source: "The Stewart-Houston Times" Newspaper, a weekly newspaper of Stewart County and Houston County in Tennessee

Date of Newspaper: Wednesday, March 25, 1970
Page: Front Page

Name: Lillie Mai (Spears) Hembree
Age: 74
Born: August 4, 1895 in Stewart County, TN.
Died: Exact Date of Death not listed, died at Clarksville Memorial Hospital in Montgomery County, TN.
Funeral: March 21, 1970 with Milligan Funeral Home in Stewart County, TN.
Burial: Needmore Cemetery
Parents: James W. Spears and Minnie Grizzard
Surviving Spouse: None Listed
Surviving Children: Everett Hembree, Henry Hembree, Raymond Hembree, Walter Hembree, Mrs. Fannie Richardson, Mrs. Frances Bennett, Mrs. Sarah Elrod, Mrs. Bessie Durham, Mrs. Juanita Allen
Surviving Siblings: Grover Spears, O.K. Spears, Cecil Spears, Mrs. Ruby Pulley, Mrs. Lizzie Turner, Mrs. Polly Holcomb, Mrs. Gertrude Marshall

If anyone is interested in a copy of the full and original obituary, I would be glad to share. Contact me at kaitysmom@peoplestel.net

In Christ,
Melissa Barker
Genealogy Researcher/Family Historian
RAOGK Volunteer
Have Access to Tennessee Death Certificates for Years 1908-1954 for ALL Counties in Tennessee
Have Access to Tennessee Birth Certificates for Years 1908-1912 for ALL Counties in Tennessee
Have Access to Tons of Tennessee Books and Other Sources

WILL DO LOOK UPS!!








Wylie Casto Jr. HEMBREE (1911 – 2001)

Age 89
Born: August 29, 1911
Died: March 2, 2001
Services 10 A.M. Tuesday, March 6, 2001.

Wylie was born in Nashville August 29, 1911 and died at Vanderbilt University Hospital Friday, March 2, 2001 after Cardiac Arrest. Following graduation from Central high School, he married Mary Lucy Cowley, lived in San Antonio, TX for ten yrs., returning to Nashville for the remainder of his life in 1943. He was widowed in 1989 after 56 yrs. of marriage. An accountant, he served as Treasurer of Hoover Motor Express, Capital International Airways and McKendree Methodist Church. A role model gentleman and devoted family member. He is survived by his son, Dr. Wylie Hembree III; daughter-in-law, Christina Gruning Hembree; grandson, Marc William Hembree, all of New Jersey; granddaughter, Amanda Cowley Hembree of New York City; sister, Katie Mae Johnson of Jasper, TX; brother, Paul Hembree of Brentwood, TN. Services to celebrate his life will be held at Marshall-Donnelly-Combs Funeral Home 10 a.m. Tuesday, March 6th with Rev. Skip Armistead officiating. Interment to follow at Woodlawn Cemetery. Pallbearers: Paul Hembree, Marc Hembree, Paul Ricks, Clement Greek III, William Sudekum, Bob Rucker. Honorary Pallbearers: Pettit Sunday School Class of McKendree United Methodist Church. Memorial contributions may be made to the Nashville Opera. Visitation with family will be held Monday, March 5th from 4-8 p.m. at MARSHALL-DONNELLY-COMBS, (615) 327-1111.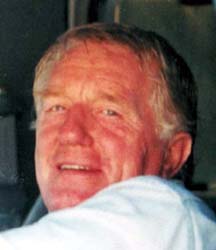 Randolph J. Hembree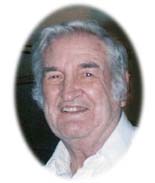 Jane,

You said that you wanted information about obits of any Hembree's in our family and I just have to tell you about my uncle, Roger Hembree. He was my mother (Imozell Clara Vickery [nee Hembree's]) older brother. We have just buried my uncle's wife (Glenda Jane Smith[Nee Smith]. Her husband was Eddie Michael Hembree, also my mom's brother. Getting back to the story, we had buried Glenda on the 29th of March, 2006 and on the 30th of March, 2006, my uncle died of a heart-attack, while cutting the grass in his back-yard. Here is the link to his obit:

http://news.greenvilleonline.com/obits/obits.php?content=obittext&id=91132

Chris Vickery
Of The Toccoa, Georgia Vickery's
<http://www.tribalpages.com/tribes/vickery>
Roger Hembree (c. 1943 -March 30, 2006)
Greenville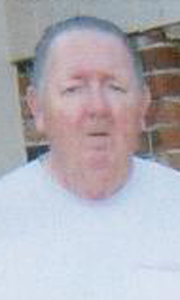 Roger Hembree, 63, of 14 South 6th St., Woodside, went to be with the Lord on March 30, 2006.

A son of the late Mr. John C. Hembree and Viola Crider. He is also predeceased by two stepsons, Phillip and Charles Wilbanks; a sister, Shirlene Lamb; and a brother, William B. Hembree.

He was of the Church of God faith, and worked as a painter before retiring. He loved being around his family, and he will be dearly missed by all who knew him.
He is survived by his loving wife, Norma Jean Hembree of the home; two stepchildren, Teresa Harkins of Greenville and Darrell Wilbanks of Dacusville, S.C.; three sisters, Clara Vickery and Judy Patterson, both of Greenville, and Jean Hughes of Powdersville; four brothers, Bobby, Robert, and Eddie Hembree, all of Greenville, and Johnny Hembree of Simpsonville; nine step grandchildren, one of which was very special to papa, Cheyenne; four step great-grandchildren; several nieces and nephews.

Visitation will be tonight from 7 to 9 p.m. at Westville Funeral Home. Church service will be Sunday, April 2, 2006, at 1 p.m., in the Agnew Road Church of God, with Pastor Johnny H. Bingham officiating the service. Burial following in the New Salem Cemetery, Calhoun Falls, S.C.
Flowers are ok. The family is at the home of his sister, Judy Patterson, 10 Oak St., Greenville.
Services entrusted to Westville Funerals & Cremations, 864-269-5073.

Published in The Greenville News: 04-01-2006